A Bit About Me
Edit
Hi! My name is Flora Moonstar. I played FreeRealms for about 3 years. I was in the guild, "Warrior Cats of Nightfall Clan" and I love video games.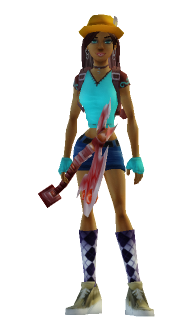 Favorite...
Animal: Zebra/Cat
Video Game: World of Warcraft (Formal: FreeRealms)
Movie: I don't know! I like so many.
Song: So many choices....
Colors: Hot Pink, Neon Teal, and Green.
Want to get to know me? Leave a message on my "Talk Page"
Video Games I Play
Edit
World of Warcraft: (Realm: MoonGuard) Jackilynn
Wizard101: Kimberly Sunsword
Pirate101: Flora Underwood
Roblox: Mariflora101
Minecraft: MariFlora
How to Reach Me
Edit
Leave a message on my talk page
Email me at FloraMoonstar@gmail.com
Follow me (Flora Moonstar) on Google+
Find me in video games
Community content is available under
CC-BY-SA
unless otherwise noted.