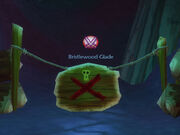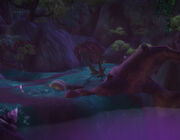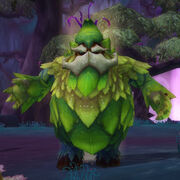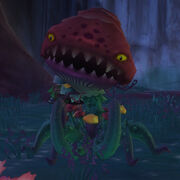 Amaranthus has kicked the local residents out of this garden! Head in and defeat Amaranthus so the garden can be enjoyed by all!
Bristlewood Glade is a difficulty 3 dungeon that is started by clicking on Bristlewood Glade in north Bristlewood, Briarwood. There is an icon on the Atlas for Bristlewood Glade.
Required
Edit
Level 5, Any Combat Job
Defeat Amaranthus!
Bonus: Defeat all 4 Vileblooms! (4)
Archer Prize Wheel
Edit
Brawler Prize Wheel
Edit
Medic Prize Wheel
Edit
Ninja Prize Wheel
Edit
Warrior Prize Wheel
Edit
162 coins
Wizard Prize Wheel
Edit
Bonus Rewards
Edit
Completion of the bonus goal, "Defeat all 4 Vileblooms!", will grant all players in the instance an article of clothing from the sets listed below. The color and body part of the armor is random, but the armor will match the current job of the player receiving it.
This article contains information originated from the formerly known as


Brawlwiki
The encyclopedia of Free Realms weapons
Community content is available under
CC-BY-SA
unless otherwise noted.